THE RESIDENCE BABAYAN



The Babayan Culture House is closed in Turkey. We will continue in the Netherlands and inform through this website, email and intermediating organisations.
The residence of the Babayan Culture House was situated in the small historical village of Ibrahimpasa (the Greek name is Babayan) in Cappadocia, Central Anatolia in Turkey.
The 200 hundred–year–old cavehouse was successively inhabited by Armenians, Greeks and Turks.
The house has three terraces, an inside courtyard, rooms with arched ceilings and cave rooms. In May 2006 it openend its doors to share the cave residence with artists and other guests. It closed in 2017.

Three large (200 Kb each) airviews of Ibrahimpasa village.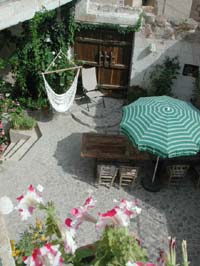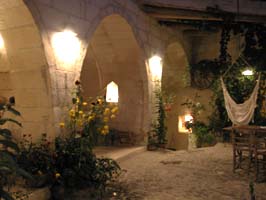 Newsletters Babayan Culture House Foundation:
1 – August 2007,
2 – December 2007,
3 – December 2008,
4 – October 2009.
No newsletters will be send out at the moment, because of the closure of the programmes.